Ananda Residency
Borivali West

LIVE WHERE HAPPINESS IS A PROMISE
Welcome to Ananda Residency. A name synonymous to happiness. An address that enhances your views and connects you to conveniences, A destination of dreams promising sky-high pleasures as well as a big space for your well-being. A luxury home that ushers the most satisfying life to cherish forever & ever. It's time to live where happiness is a promise. It's time to experience Ananda.
Ambit Realtors is a renowned luxury property developer in Mumbai , known for its high-quality projects. Ananda Residency is one such completed project by Ambit Realtors, located in the prime suburb of Borivali.
Ananda Residency is a residential project in borivali west that offers 2,3 and 4-BHK apartments designed to cater to the modern urban lifestyle. The apartments are spacious and come equipped with state-of-the-art amenities such as air conditioning, modular kitchens, and high-speed internet connectivity. The project also features a range of amenities such as a swimming pool, gymnasium, party lawn, parking, etc. This residential property is perfect for the ones searching for new projects in Borivali west.
 The project is situated in the heart of Borivali, which is a well-connected suburb of Mumbai. Additionally, Borivali is known for its green cover, and Ananda Residency's location provides a perfect blend of urban and natural living making it ideal for people looking for 1 BHK Flast for sale in Borivali west.
 Ambit Realtors has a reputation for being the best redevelopment builders  and Ananda Residency is no exception. The project is built with a focus on sustainability and offers energy-efficient solutions that reduce the carbon footprint making it one of the best new projects in Borivali west. Additionally, the project is built using earthquake-resistant technology, ensuring the safety of its residents. Furthermore, the real estate developers plan on launching new residential projects in Mumbai that will be a mark of sheer comfort and luxury.
A Project By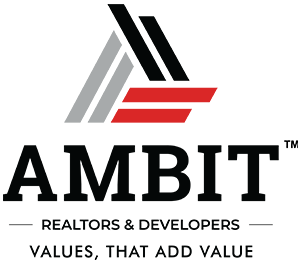 New Residential Projects in Borivali West
Site Add: Ananda Residency, Opp. Shantidham Prathanalaya, Amarkant Tha Road,Kastur Park,
Shimpoli, Borivali (West) Mumbai – 400092
MahaRERA Registration No. :P50500004568 | available at https://maharera.mahaonline.gov.in